More photos to share. :-)
We had really strange weather this weekend. When most of the country hears that TX is having extreme weather, it's usually happening in the Dallas/Fort Worth area (3 hours North) or the Houston area (3 hours East). But this weekend Central Texas was hit, and we actually had alerts on TV Friday night! Tornado warnings about an hour North from our house. I believe a tornado even touched down. The storm was pretty strong. The wind and hard rain hit our area, but that was about it. And lots of lightning and thunder. Thankfully my kids slept right through it all!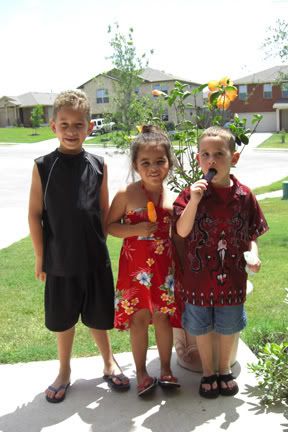 Madeline with the neighbor boys.
On Saturday the sun was shining again. And when Stephen got home from work in the early afternoon he went out back with the kids and had some fun with the hose, sprinklers and the trampoline!
James loving the hose water!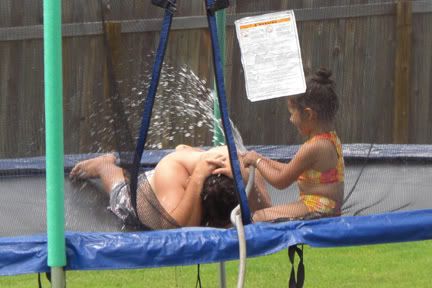 Madeline gettin' Daddy! :-)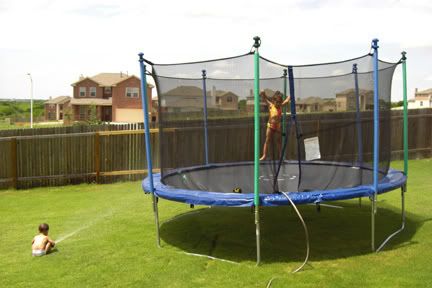 James checking out the sprinkler and Madeline mid-air!



Investigating another sprinkler. LOL



All cleaned up after playing out back.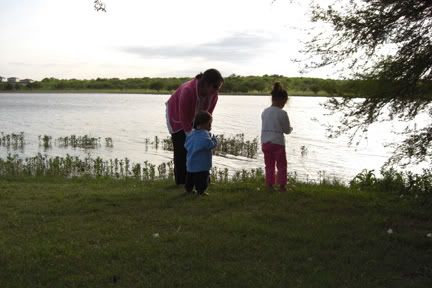 We have a small fishing lake in our neighborhood. There's a nice paved pathway down to the water with a picnic bench and grill area. I always see the neighborhood boys riding their bikes with their fishing poles heading down there. So early this evening we took a family walk down to the lake. Madeline was busy picking the wildflowers. And James was giving me a heart attack everytime he ran near the bank. So we didn't stay too long. If you notice we're all wearing sweaters, it was a bit breezy today and only in the high 60's.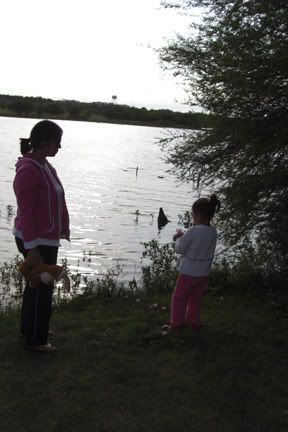 Hope everyone had a fantastic weekend!