Here are some photos from this weekend.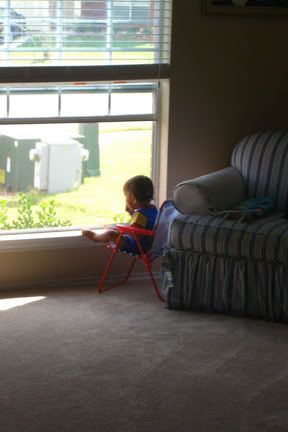 James loves to sit by our front window in our living room and watch Madeline and the neighbor kids play in the cul-de-sac.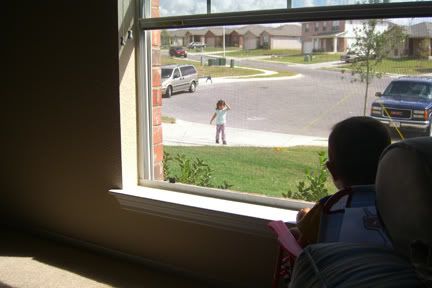 Stephen took these 2 photos.



James' new kicks he got from Aunty Robyn for his birthday.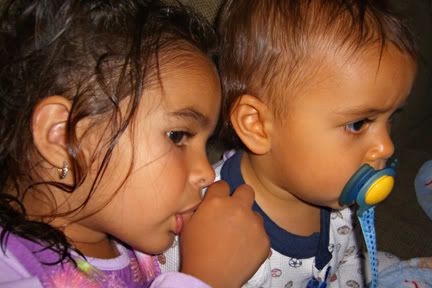 My babies, gosh they're gorgeous! :-)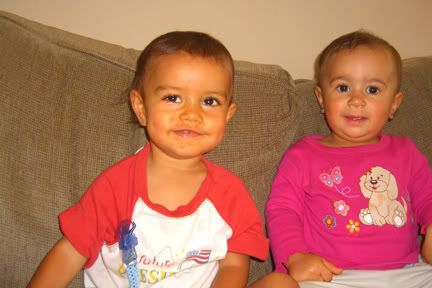 Today I babysat a neighbor girl, Kayla. She's a week older than James. Smiling with his girlfriend! :-)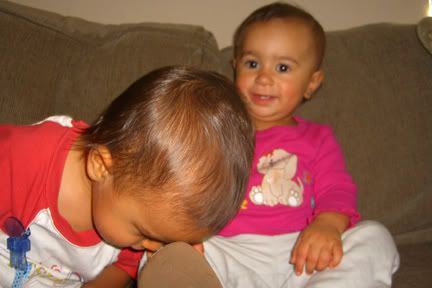 James giving Kayla a kiss. When we ask James for a hug or a kiss, he leans in and touches his forehead on you. It's super cute!