Well Madeline's 8 weeks of dance class ended this past Monday. She really enjoyed it and we plan on enrolling her for the Fall session. I wish I could've updated y'all with some more videos but the parents aren't allowed in the room (only on the first day). So after class I got a shot of her in the dance room...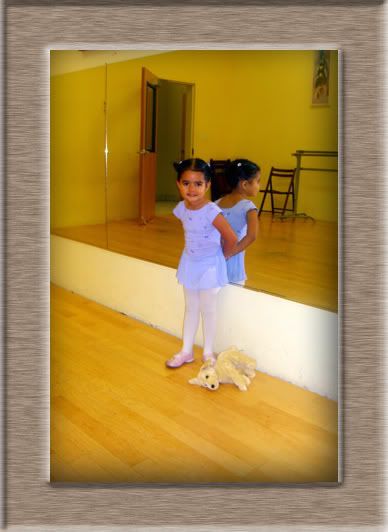 And after every class, she loves to get a drink from the drinking fountain. :-)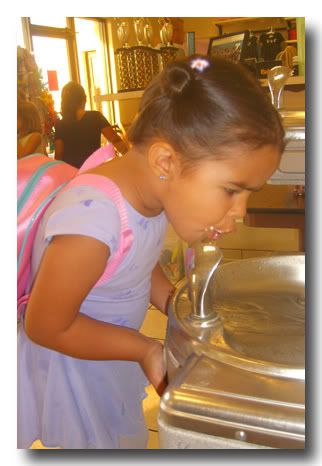 See all the trophy's behind her. Miss Dianne's dance school I guess does pretty well in competitions. Miss Dianne herself even did some dances with the choreographers from "So You Think You Can Dance" show in Houston last year. There's a photo of all of them in the studio. Pretty cool!