We hope all of you had a fun 4th of July! We did despite the overcast and rainy weather. We went bowling with my cousins family during the day. Then we headed home to play, bbq and do our fireworks. I have a few pics to share from the 2 day visit they were here for.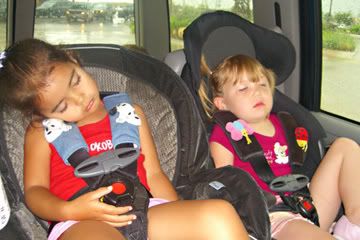 The girls exhausted in the car!


The girls having a fun bubble bath!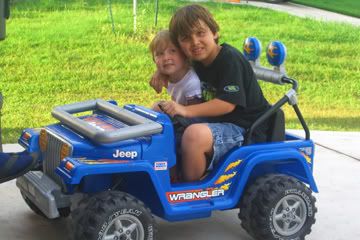 Kiara and Nathan playing on the neighbor's jeep.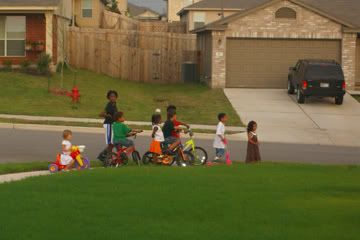 Kiara, Nathan, Madeline and the neighbor kids looking at fireworks going off down the street!

And here is a video clip of us hanging on the 4th!

Photo Sharing
-
Video Sharing
-
Share Photos
-
Free Video Hosting
Stephen received an email from T-Mobile while we were on vacation in Iowa. It is for a Sales Rep position here in Austin. He needed to take an online assesment test before they would contact him further. So he did so yesterday. Prayers are needed that they contact him for further interviewing and a possible job offer! We'll keep you posted. I still haven't heard back from the district manager from FirstFoto after I did my phone interview. O'well, hopefully we'll both hear back soon!