My cousins from Hawaii Eric, Maureen and their kids came to visit us for the 4th of July holiday.

Since Madeline had dance class, I asked her teacher if we could bring Kiara along as a guest. So we got the girls dressed in Madeline's leotards - they had a ball in class!


Here they are after class changing their shoes.

Today we took them downtown and visited the capitol building. It has beautiful architecture, and many grand paintings and statues.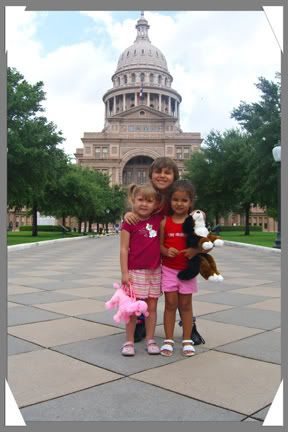 Photo Sharing - Video Sharing - Share Photos - Free Video Hosting
We've been enjoying our visit with them. Hopefully if weather permits we will have a fun 4th of July, maybe go see a parade in San Marcos, eat at Wienerschnitzel (Eric's request!) and bbq and do some fireworks in our culdesac.



Hope all of our family and friends have a safe and fun holiday!