"Spring is here, Spring is here, It's the best time of the year!" I have this song stuck in my head from one of the kid's cartoons.
LOL
So during the winter, my hibiscus tree that sits outside our front door became very bare. Stephen was sure I
killed
it. But I was confident it would bloom once again this Spring. I of course was
right
! (See photos below :-)
Such beauty!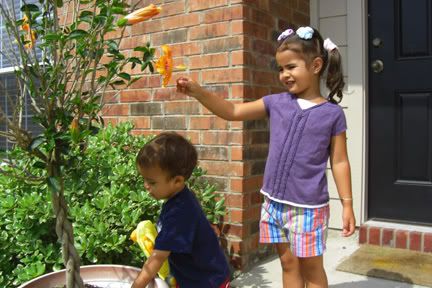 The kids admiring the new blooms!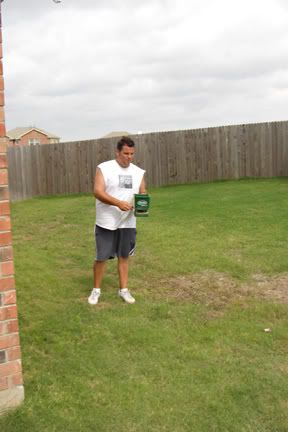 Stephen fertilizing the dead spots in our grass due to the sloped area. (Stephen's now back to mowing the grass every week.)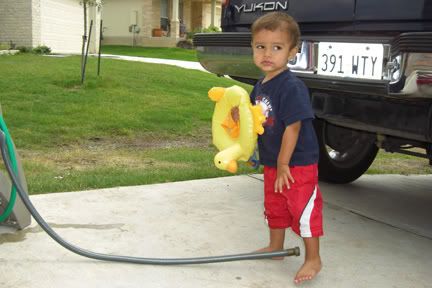 James checking things out!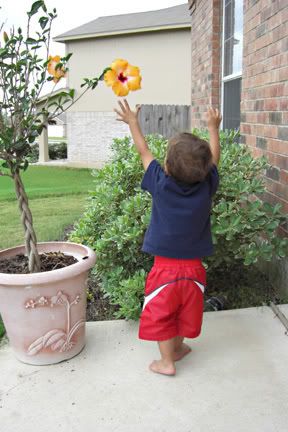 "I can almost reach it!"