Fun! Fun! Fun! Stephen pulled up in the driveway in a new Jeep Wrangler. The neighbors came over and Stephen and Bill figured out how to take the top down. So the kids got to take a spin in it around the neighborhood, they had fun!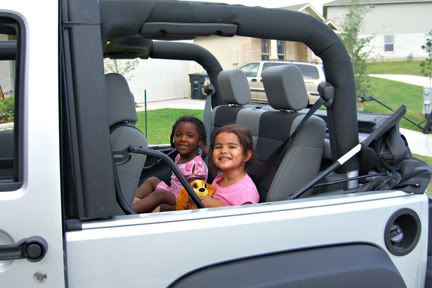 Then we took the family for a spin and grabbed some dinner at DAN'S (a 50's burger joint) and on the way home I got to drive (Hertz's insures me too as long as Stephen's in the car) and Madeline got to have her window "zipped" down. :-)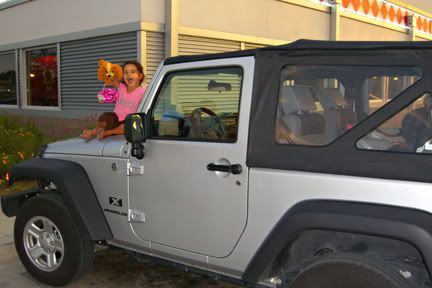 It's a pretty cool car. Has Satellite radio and even a built in blue-tooth. Stephen has this car checked out until 9/4 so it'll be fun to see what he gets next!