Stephen and I didn't know what to expect as far as summer in Austin, Texas. Luckily it hasn't been too terribly hot, and the humidity isn't that bad. We do get a lot of lightning storms, seems like one every week. But this week it's been nothing but rain. Today it was really raining hard. So the kids and I were homebound. We've been renting "Hollie Hobbie" movies for Madeline, she loves them. So we were watching one this afternoon.


Here she is playing with all her dogs and watching the movie.


Here she is dancing to one of the songs on the movie. Excuse the "no pants", sometimes after she goes potty she just like to lounge around in her undies!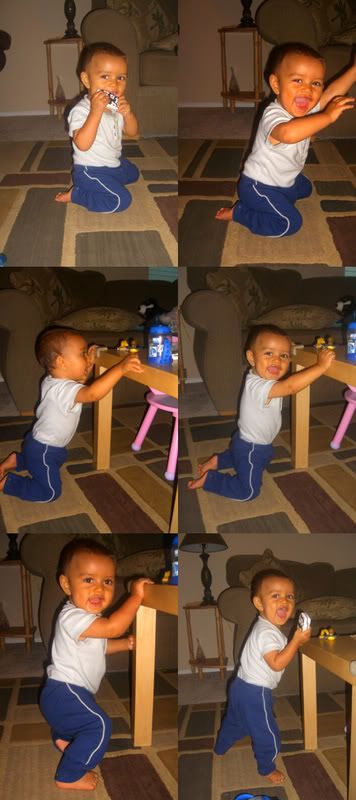 And here is big boy James, trying to pull up on everything. Yesterday he technically crawled across the kitchen floor, but by the time I started to video he was getting tired and frustrated. So I'll have to post a video of that next time.

Oh and one last thing I wanted to share. Some lady on my Babycenter board made this animated collage of all the babies on our board (I still post on the October 2006 board even though James was born 9/30 - since my due date was 10/8). You will see James' face in the top right corner square.