After the baptism and Angie's wedding, we headed North to Lake Okoboji, Iowa! We stayed at the Bridge's Bay
http://www.bridgesbayresort.com/
an awesome resort with an indoor water park. The condo we shared had a beautiful view of the lake.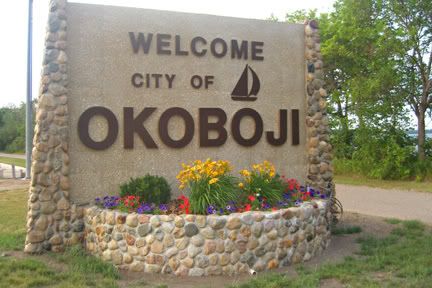 Everyone had a blast. Madeline LOVED playing with all of her cousins. And James got attention like no other! We played in the water, had volleyball games against the Poss', played card games late at night and ate lots of yummy food!


Here is Noah and James in their jammies just hanging out...


Madeline with her cousins...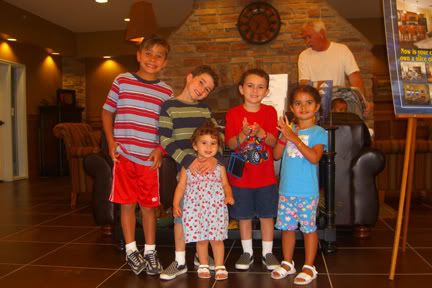 Stephen and Mark being silly...


And our family at sunset out front of our room...