We had James baptized while on our trip in Iowa. His Godparents are Stephen's aunt and uncle. They lovingly made the time along with Angie to fit in his baptism amongst the wedding festivities. James was baptized at the same church Angie was marrying in. So it was real special.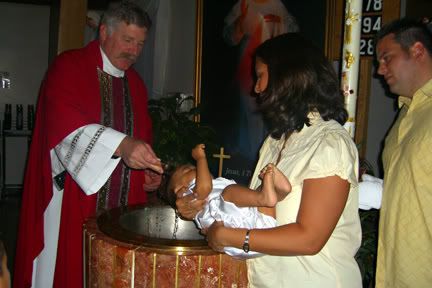 He did awesome throughout the ceremony. Was helping the alter server hold the Bible for Father Dan as he was reading. It was wonderful that all the Spence's could be here for this occassion and that my parents made the trip out too! I know even though my side of the family was not able to attend, they were thinking of James. Thank you all for the cards and special gifts you gave our son.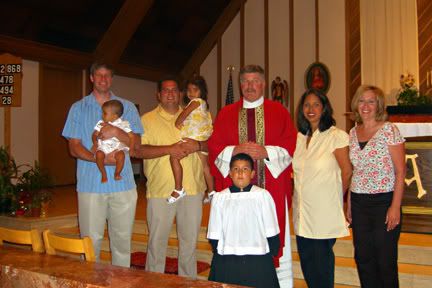 We already have tremendous Faith that Uncle Kevin and Aunt Stormy will be wonderful Godparents for James and help him on his spiritual journey with God.